Internship Programs
KUAS Internship Programs
Purpose of the internship programs
"We want our students to become internationally minded people ready to work on the global stage." Together with the Career Support Center, the Internship Center provides career education for our students so that they can lead fulfilling careers after graduation. The purpose of the internship program is for students to not only learn about the meaning of working, but also to gain learning and insights about what kind of workers are needed by society, enabling them to further enrich their career paths and student lives.
List of KUAS internship programs
There are two main types of internship programs that KUAS offers (both are credit-eligible courses).
General internship programs - Programs for students of all years and departments.
Department specific programs- Programs that are limited to certain departments and focus on deepening students' knowledge in their field of study.
General Internship Programs
Department-specific Programs

(USA, Canada, Netherlands, Germany, Australia, New Zealand, and more!)

Faculty of Economics and Business Administration
Faculty of Humanities
Faculty of Bioenvironmental Sciences
Faculty of Health and Medical Sciences
Faculty of Engineering
---
General Internship Program
All students are eligible to apply for the general internship program. In April, the Internship Center will host information sessions, and students will be matched with their internship placements after going through a screening process. Before the internship starts, there will be preliminary study classes where students do company and industry research to deepen their understanding of their internship placement. Then students will do their internship, which usually lasts for 2 weeks to 1 month, during their summer vacation. In follow-up classes after the internship, students will reflect on their experiences from various perspectives and present about their learning, insights, and future goals. The number of host countries, participants, and duration of both overseas and domestic programs are expanding every year, and we plan to provide even more opportunities to students this year.
In order to make the most of your internship experience, you must first work on yourself, by yourself, and for yourself. It is important to think about the skills you will need in the future and choose a program that matches your objectives.
Annual schedule for general internship programs
We will send you the latest information, from which you can check the schedule and prepare for participation. Program details will be publicized throughout campus and online via Sentan Navi, posters, and more.
Overseas Internship Program
The overseas internship program (a credit-eligible course) started in the 2019 academic year to help students develop the skills needed to play leading roles in the world. In the program, students travel to different regions around the world, including the United States, Europe, and Asia, and experience working in business settings. Host organizations include Japanese companies and local companies, and the program is expanding every year.
In the first year of the program, eight students from first through to third years traveled to the U.S., the Netherlands, Singapore, Thailand, and Vietnam to experience a two-week internship in each country. While there, they were able to understand the organization as a whole through lectures from each department. Students also helped support staff by joining in sales visits, participating in meetings, and engaging in business activities, such as planning and management.
To adapt to recent changes in working styles and environments, students have used online learning and have connected with professionals around the world, overcoming time differences and increasing opportunities for work. Moreover, in the 2022 academic year, as travel restrictions have eased, students have been quick to take advantage of the opportunity to go abroad and participate in an in-person international internship.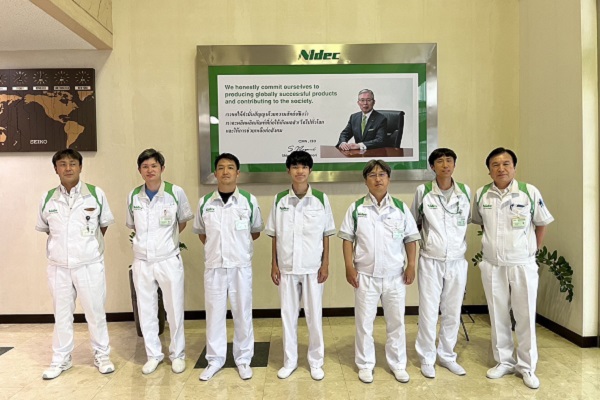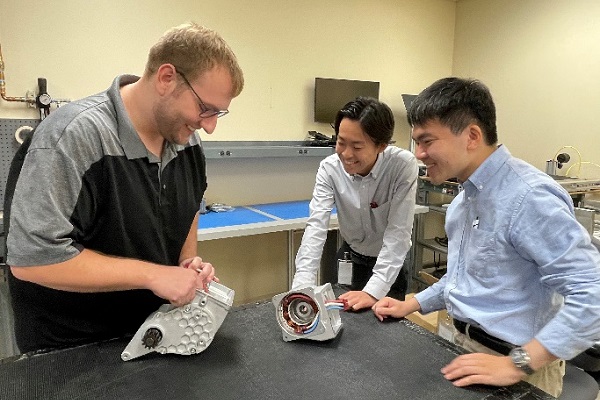 Domestic Internship Program
Students of all years and departments can participate in the domestic internship program (a credit-eligible course) and experience internships with the corporations, government organizations, and non-profit organizations that support Japan. We partner with organizations in a wide range of industries, including government, finance, manufacturing, food, consulting, and sports. Every year we are expanding and developing programs, providing opportunities for students of all departments to apply their studies.
In the 2022 academic year, more than 200 students across all faculties and departments participated in internships at different companies and industries of interest. Students expressed various reasons for participating, such as "I want to be proactive in my career early on in my student life," "I want to use internships as an opportunity to think about my future career path," and "I am interested in the participating host companies and industries." During the internship, students can not only gain valuable insight into the company and their operations, but also learn how to develop the skills and abilities that society demands from working people.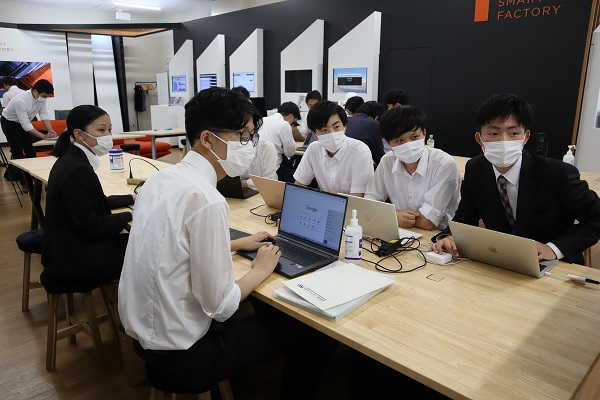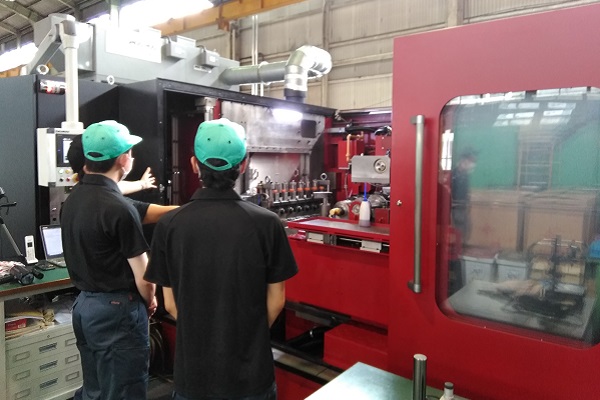 Reflection Presentations
All participants (about 240 students) from both the overseas and domestic internships gathered at the Sagano Hall at Uzumasa Campus to present on the conclusion of the four-month internship program. The interns were joined by host companies as well as on-campus students and faculty.
We believe that by completing all of the classes together with the internship itself, students will be able to have a more productive and fulfilling student life.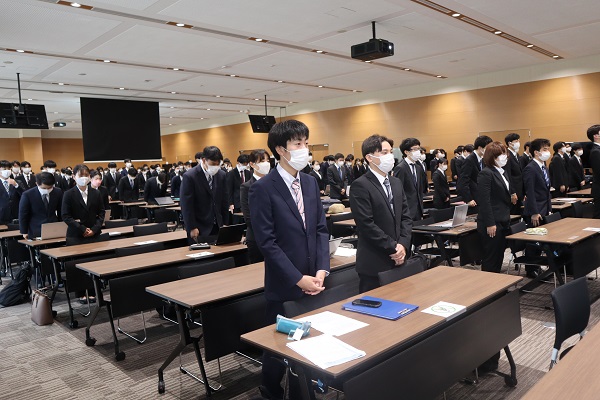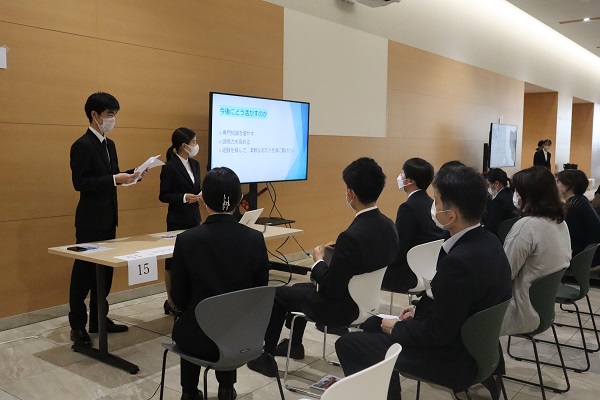 ---
2022 Academic Year Internship Summary
Nidec Motor Corporation
Nidec Group's U.S. offices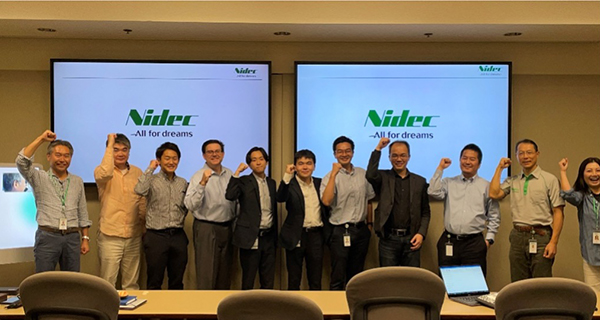 Two engineering students traveled to the United States for an in-person internship at Nidec Motor Corporation, a U.S. office of the Nidec Group that handles motors and control equipment for home appliances as well as industrial and consumer applications. The students participated in a specialized program for engineering students, being involved in various steps of the manufacturing process such as receiving orders for new products, planning, experimentation, design, analysis, assembly, performance evaluation, and durability testing. In addition, they participated in global conferences on management, toured distribution warehouses, visited local universities, interacted with local students, and were involved in marketing projects. The wealth and variety of experiences made this a valuable experience for the students.
Student Interview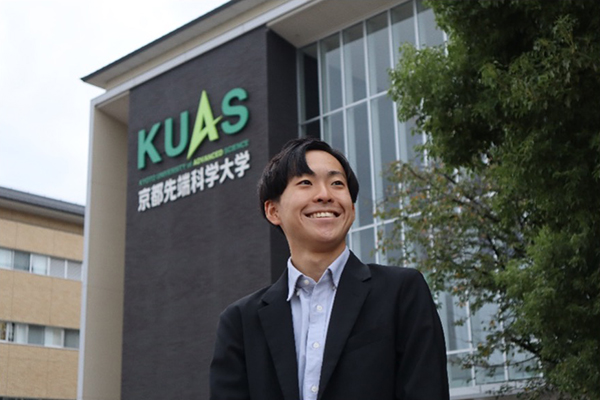 I decided to enter this university because I wanted to challenge myself to become a global professional as a member of the inaugural class in the Faculty of Engineering. For my internship placement, I hoped for a place where I could work with the kinds of motors that I became interested in during my studies, and to be able to go overseas to develop my ability to succeed abroad. During my internship, I was very impressed to meet many talented engineers with broad knowledge and professional efficiency. When encountering a problem outside my area of expertise, I wanted to share it with the professional engineers as soon as possible and see them work on the problem. Going forward I want to make efforts to learn business management, English, and gain broad technical knowledge to get closer to the ideal version of myself.
Message to fellow students
Every day during my internship, I pushed my limits and worked my hardest on everything. There were difficult times, but by not giving up and working through it, I was able to grow and feel confident. Before the internship, I felt uneasy, but this experience taught me firsthand that people can grow by taking on challenges on their own. At times you may too feel uneasy when you decide to take on something. My advice to you would be to imagine the you that has overcome the challenge. To reach that ideal self you have no choice but to take on that challenge. I think participating in an internship is a step forward toward that goal.
Student Interview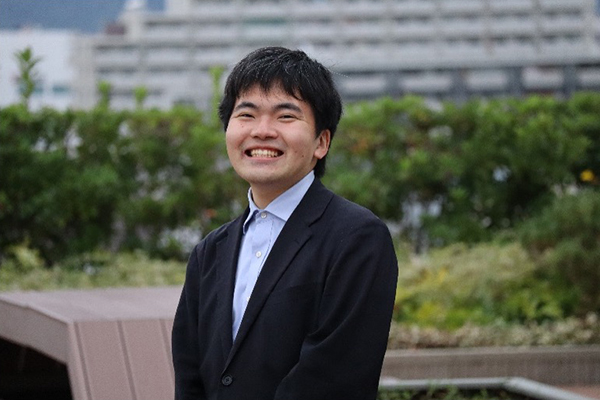 In the future, I want to develop products that would help people around the world, so I entered this university to improve both my English proficiency and knowledge of engineering. For my internship, I wanted to work for a company in the United States, the center of global business, to become a future global professional. I participated in the internship while always thinking about the Nidec Group philosophy of "Do it now; do it without hesitation; do it until completed." However, I was also impressed by the kindness of the employees who are working passionately. Also, when I participated in the management meeting, I became keenly aware of my lack of knowledge, not knowing what the graphs and tables on the slides meant. Based on the guidance from all of the Nidec employees, I decided I want to spend the rest of my student life focused on the future and to be proactive in acquiring world-class knowledge in English, engineering and business management.
Message to fellow students
Up until now, I had only a vague image of what it is like to work, but by experiencing an overseas internship, I realized the level of English proficiency, as well as engineering and management knowledge required to be able to excel, and I became keenly aware of my lack of ability. After the internship, the things that I should focus on and learn became clear, and I am confident that I can spend the rest of my student life with firm goals. It was only a short period of two weeks, but it was a very meaningful experience for my future, so I would recommend an overseas internship to my fellow students.
MUFG Bank, LTD., Chicago Branch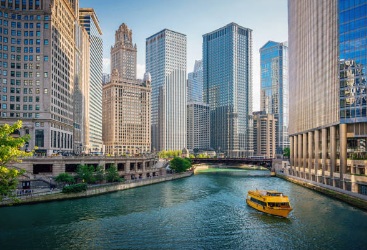 Mitsubishi UFJ, a bank with a broad global profile based on credibility and trust, hosted an online internship for students. Employees from the branch office in Chicago gave lectures to share their experience. Students participated as facilitators, communicating in English and deepening their understanding of American culture, finance and banking, as well as honing the skills needed to be an active member of the workforce through interactions with the employees.
Student Interview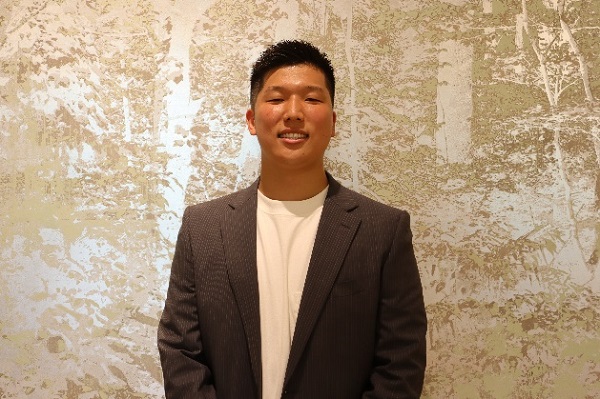 I enrolled in the university because I wanted to develop my career overseas in the future and felt that the university provided an environment in which I could grow into a globally active professional. In order to learn about what "working overseas" meant, I participated in an internship program at Mitsubishi UFJ Bank, which is based in Chicago, the third largest city in the U.S. and a center of industry and transportation. I remember the words of one of the employees: "Open your door, it's a big world out there." I felt once again that it is important to try without hesitation in order to see the outside world. By participating in overseas internships, I became interested in the issue of the working population in Asia, and I will definitely become a person who is active and contributes to the world while gaining more overseas experience in the future.
(Faculty of Economics and Business Administration, Business Administration Department, 3rd Year)
Message to fellow students
When I entered the university, all I knew that I wanted to do was to pursue a career overseas with no proper vision of my future, but I was able to find my future goal of contributing to solving the labor force problem in Asia by taking on the overseas internship and GIP * offered by the university. I think it's important to give things a try. University faculty members are always there to support us. The rest is up to you. "Courage is for a moment, regret is for a lifetime." I will do my best for the rest of my student life so that I can be a role model for other students.
*Long-Term Internship Specialized in the Faculty of Economics and Business Administration
Hosokawa Micron Corporation,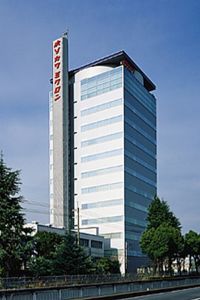 Hosokawa Micron is the world's largest manufacturer of powder equipment and strives to continuously improve powder technology with a focus on both the powder and plastic thin film business. Hosokawa Micron accepted students from the Department of Bioenvironmental Science. At the head office, students participated in lectures on the company's business and conducted experiments on PLGA nanoparticles, the core technology of the company's materials business. During the factory tour, students learned in detail about technical development operations and equipment, channels related to cosmetics sales, and package design, among other topics.
Student Interview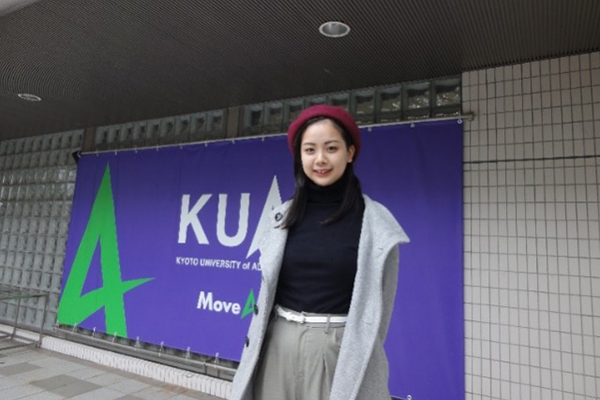 My dream for the future is to develop cosmetics that create skin that doesn't change with age. On the day of the entrance ceremony, I worked up the courage to raise my hand during a question session with the university president and told him that I wanted to do an internship at a cosmetics company. During the internship, I partook in an experiment of blending PLGA nanoparticles into an existing lotion in the laboratory of core technology. I got to see PLGA nanoparticles in front of my own eyes for the first time and experience the difference in texture before and after blending, which were valuable experiences that can only be gained by doing it firsthand. I would like to make use the knowledge of cosmetics I have learned during my internship in the future, first to master the basics of cosmetics, and then someday to develop the anti-aging cosmetics of my dreams.
Message to fellow students
I am very happy that I came to this university. This university will respond if you act. If you ever worry about anything in the future, it is best to be proactive. If you propose something, they'll listen. They'll listen to what you have to say and do their best to meet your needs. That's what I thought after spending half a year at this school. I think Kyoto University of Advanced Science is the best environment to strive for your dreams.
Internship Reports
---
Contact Us
Internship Center
Contact us by phone
Kyoto Uzumasa Campus
T E L: (075)406-9260
Hours: Weekdays 8: 30 ~ 17: 00
Contact us by email
MAIL: intern@kuas.ac.jp
(Please feel free to ask about internships, the experiences of students, etc.
*For emails received after hours, we will respond within the next few business days)